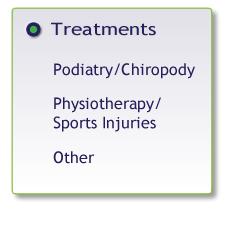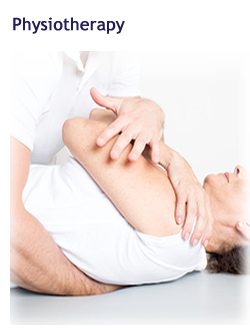 Physiotherapy / Sports Injuries in Rawtenstall
Fees can often be reclaimed, subject to the terms of your health policy, from most major insurance companies.
Conditions treated include:
Neck, Hip, Knee and Back Pain.
Prolapsed (slipped) discs. Sciatica
Headaches, Spondylosis, Whiplash
Rheumatic and Arthritic joint problems.
Acute & Chronic soft tissue injuries.
Tennis elbow, frozen shoulder.
Muscle and ligament strains.
Sports Injuries.
Peripheral nerve disorders.
Treatment Techniques include:
Spinal & Peripheral mobilisations.
Manipulation
Interferential
Ultrasound.
Therapeutic massage
Short Wave Diathermy.
Rehabilitation/Exercise programmes.
Acupuncture for pain relief
Specialist Neuro Physiotherapist:
We also have access to a Specialist Neuro Physiotherapist for problems such as strokes and head injuries.
For our Physiotherapy Treatment Charges please CLICK HERE

Balance Podiatry - 'Steps to a Healthy and Balanced Lifestyle'
HCPC Registration
All our Physiotherapists have undergone a 3 year full time course usually to degree standard and undertake regular continuing professional development. They are full members of their main professional organisation - The Chartered Society of Physiotherapists and are also registered with the Health Professionals Council - a Government recognised scheme.